Anna-Maria Hällgren
PhD candidate. M.A, Art History, Uppsala University, Sweden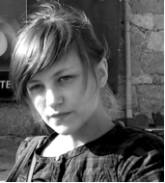 Contact:
anna-maria.hallgren@arthistory.su.se
Research project: My PhD thesis explores how certain practices of looking were encouraged in representations of moral decay and degeneration in the late nineteenth century visual culture in Sweden. These representations concerned e.g. criminality, poverty and prostitution – problems that were to a high degree tied to the urban environment. Furthermore, the thesis explores how these practices of looking were incorporated into the urban space of Stockholm. In this context, the conception of an "underworld", a dark side of the city, becomes important. It was a place connected to "the gory and the gruesome", the poor, the unfortunate and the unscrupulous women. It was also a place marked by the past, but also a place possible to change. What could be learned by looking at gruesome sights at vaxmuseums? By taking part of representations of prostitution in the illustrated press? How can this be connected to ambitions to create an orderly society of responsible citizens?
Interests: 19th visual culture; cultural history; urban culture; materiality; space/place.
Supervisors: Sabrina Norlander Eliasson, The Swedish Institute, Rome and
Tomas Björk, Department of Art History, Stockholm University
Senast uppdaterad: 27 oktober 2011
Webbredaktör: Erik Mattsson
Sidansvarig: Forskarskolan i estetiska vetenskaper